**New Beat** The Weeknd type beat with hook "Miracle"
Listen to my new the Weeknd type beat here:

About "Miracle with hook"
"Miracle" is a retro / alternative pop beat in the style of The Weeknd. Besides it having great qualities for radio it also is a track that will have people dancing when played live since the uptempo rhythm section is very addictive.
Quality > Quantity.
-FvW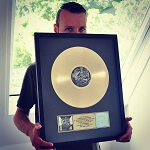 Alternative Pop Beats
First of all, I much enjoying producing pop beats that sound like this the weeknd type beat. However, there is one major downside to them: they take a lot of time!
Secondly, Im trying to put more work into industry releases which means that sometimes the online work gets put on the back burner a bit and I simply dont post new beats for a while. However, I always bounce back, so you will never have to work you can not buy beats at my spot. I will make sure I will post at least 5 beats a month! Thanks guys, Ill be in touch.
Lastly, if you think I do not post enough beats online, maybe it's an idea to check out Soundclick.com. It seems like they have a ton of producers offering instrumentals to independent artists. Im just trying to help!
Talk soon.