**NEW kehlani type beat 2016**
Listen to "Sweetheart" produced by Freek van Workum. A blend of rnb/hiphop tropical island vibes:
You can lease and buy beats at our SOUNDCLICK PAGE.
Kehlani has been on fire lately and the same is true for Breezy & Major Lazer. Therefore, it seemed dope to mash up their styles in one instrumental production. This is the result of that and it is now available for purchase in our beatstore.
More beat instrumentals and beats with hooks are coming soon.
What do you think about the beat? Feel free to leave a comment below!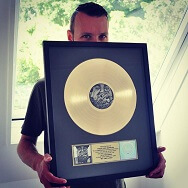 About kehlani type beats
I believe this is the only type beat I have ever done in Kehlani's style. However, more is definitely coming as I find her sound to be very appealing. Anyway, why should you buy this beat? Let me tell you!
If you want to hear more, then check out my Soundclick instrumentals here.
For starters, this kehlani type beat has a very commercial sound & caters to the modern "now"- sound of today. Therefore, soundwise, you will always be a step ahead of the competition.
In addition, the beat is produced by a certified hit maker that has several gold & platinum records to his name. It goes without saying that it is much wiser to buy beats from a seasones profressional rather than a random online producer.
Lastly, I understand that the sound of the beat has to fit you as an artist. If that is not the case there simply isn't much we can do for you since this is the only Kehlani type beat we have.
Nevertheless, Id like to refer you to a partner of mine that has brilliant beats for sale in her style. You can listen and lease from his catalogue here: OMNIBEATS BEATS FOR SALE.
Please let me know what you think of that!
Talk soon,
-FvW