Beats With Guitar
The #1 website to buy electric and acoustic driven guitar type beats.
All beats made by award winning  Billboard #1 producer Freek van Workum.
We
Offer
A SSL secured site where you can shop securely for the best rap and hiphop beats with guitar online!
A Name With Recognition
Major labels have relied on Freek's production for their artists. A-list acts such as Tech N9ne, 2 Chainz, Wstrn, Kehlani, 21 Savage & Lil Yachty for instance.
Experience
Experience is key! Van Workum picked up a guitar long before he learned how to produce. Freek has over 15 years of experience with these beloved 6 stringers!
Secure Shopping
Purchase beats securely on our SSL protected website.
Numbers (Don't Lie)
Thousands of rappers and singers have visited us to buy beats. Many keep returning!
Variety
Guitar driven pop, rnb, trap, country & rap instrumentals (with hooks) are available. Surely, we have the guitar type beat you're looking for!
A+ Quality
Our guitar lines are professionally played and/or sampled.  #notrash!
Our Best Beats With Guitar
"Imposter"
sad guitar type beat
---
"Imposter" is a rap or trap beat with guitar that has a sad vibe. Besides an infectious 6-string guitar melody it also has a great vocal hook & (optionally) a verse as well!
"Regrets"
dark rap beat with acoustic guitar
---
"Regrets" is a dark or sad type beat with guitar that a supercatchy acoustic progression. This is the instrumental version. However, there's also a version available that has a superb hook on it!
"Save Me"
hip hop beat with guitar
---
"Save Me" (with hook) is just an incredibly strong hip hop instrumental with guitar. Artists similar to Eminem or NF will love this guitar rap instrumental!
Rap Beats With Guitar by Freek van Workum
Beats With Guitar I Produced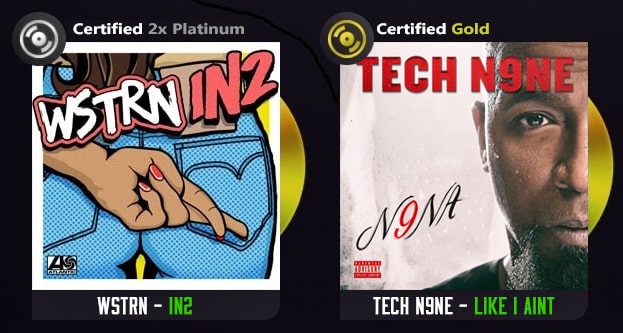 Double platinum certified hit by London trio Wstrn. A smooth rap rnb beat with guitar that lots of people seemed to be In2.
---
Like I Aint was the lead single for Tech N9ne's studio album N9na. Tech's rapping about his achievements over a raw chopped and resampled guitar rap beat.
---
Paris Shadows - "Easy To Fall"
Glad I was able to do this one for Paris Shadows. I was mostly sending him sad guitar beats but then (unexpectedly) he picked one with a more uplifting sound. "Easy To Fall" was born.
---
Free Beats With Guitar
free guitar beats to download
free country rap type beat with guitar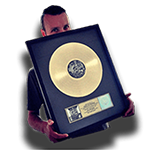 Must credit as "prod. by FreekvanWorkum.net"
Leasing
Lease Beats: Licensing Info
-$30 for beats with guitar.
-Delivery: in mp3 & wav. Instantly.
-# of copies: 5,000
-# of streams: 500,000
-Term: 24 months
-Free Downloads: unlimited
-The ideal lease for artists that are starting out or demoing a beat.
-$75 a beat.
-Delivery: Instant in mp3, wav & wav trackout stems
-# of copies: 10,000
-# of streams: 1,000,000
-Term: 24 months
-Free Downloads: unlimited
-The so called "premium lease". Especially for artists that plan to release a medium size project with a great mix.
-$150 a beat.
-Delivery: Instant in mp3, wav & wav trackout stems
-# of copies: unlimited
-# of streams: unlimited
-Term: unlimited
-Free Downloads: unlimited
-The unlimited lease comes closest to the exclusive beats. The best guitar type beats lease option if you're doing big numbers.
Ownership
Buy Exclusive Beats With Guitar
Found a guitar type beat that could turn into a hit?
Curious about pricing?
Perhaps you want to know what exclusive rights entail exactly?