Eminem Type Beat With Hook - "No Apologies"
"No Apologies" is an Eminem type beat with an angry hook. This is the type of hiphop beat with hook that you could score a hit with. Rap artists such as Eminem use similar instrumentals all the time.
For similar Eminem type beats and instrumentals with hooks please visit our "beats with hooks" page or see the sidebar on the right (bottom of the page if you're on mobile).
---
Lyrics: 
Dont be tryna give me no apologies
Take all of that bs leave it off for me
You fkkd up I dont know what you want from me

But its gonna take much more than apologies
"No Apologies" - Eminem  Type Instrumental Beat With Hook
No waiting.
This is our "instant delivery store".
It means that your order will process automatically and that the beat is send to your email address instantly.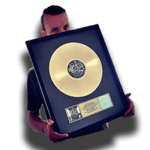 Freek van Workum