Free Travis Scott Type Beat - "No Rules"
Quick Navigation
---
---
"No Rules" is a free Travis Scott type beat download with guitar.
It has a dark and eerie vibe and hard hitting 808 hiphop  trap drums.
This beat has an energetic and uptempo pace.

Combine that with an interesting arrangement and there we have it.

A Travis Scott instrumental download that won't be boring after 30 seconds in.
For more free type beats, hit the "free beats" button below the video.
Planning to download and release music with any type of our free beats?
Great!
Please make sure to review and agree to our terms of use before doing so.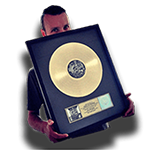 Need the tempo or key? Have a question?

Please see below.
Free Beat Download - Info
---
See below for some primary information regarding this free Travis Scott type instrumental.
Tempo: 92bpm
Key: D Minor
DAW: Cubase 11
For any further questions you can reach us here.
free travis scott type beat - "No Rules"
The MP3 for the "No Rules" Travis Scott type instrumental is entirely free.
For use of the beat you just have to credit Freek van Workum as the producer.
You could put this information anywhere in the description of your song upload.
Also, you can purchase WAV and WAV trackout files for the beat using the store below.
More Travis Scott type beat free downloads will be available shortly!
Made a hit with our free Travis Scott type beat?
Need the best sound quality possible?
You can purchase the WAV & WAV stems right here!
Similar Beats
Beats with a similar type sound
Free Ambient SaiNt JHn type beat with hook.