Pop Beats
Listen to the latest pop beat "Moonlight".
You can buy beats (untagged) from instant delivery store below.
Buy Pop Beats
The Summer DISCOUNT is still active!
Use coupon code "summer" to get a 25% discount. Discount will be applied when adding beat(s) to cart.
Top 3: Pop Beats For Sale
Adele Type Pop Beat "Wanderer"

"Wanderer" is an emotionally strong pop piano ballad in the style of Adele or Sia. If you are a good singer you can make a hit with this pop piano type instrumental. More of this is coming sooner than you think!
---
Pharrell Type Pop Beat "Magic"

"Magic" is a funk / pop instrumental in the style of Pharrell Williams or Daft Punk. I never hear these kind of beats online even though it's a genre of instrumental music that artists would want to make a song to.
---
Swae Lee Type Pop Beat "Moonlight"

"Moonlight" is a guitar based dancehall/afro/pop crossover with a Summer-ish vibe to it.
Artists with a sound similar to Swae Lee, Tory Lanez or French Montana sound great on this pop instrumental.
---
It's impotant to understand what exactly you can do with the license (whether buy lease or exclusive) your purchase. See below for a brief overview that covers the most important parts.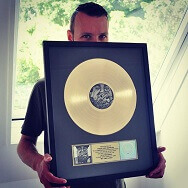 Multi-Platinum producer Freek van Workum