---
---

Buy Post Malone Type Beats - Produced by Multi Platinum producer Freek van Workum.
buy beats and buy instrumentals by platinum rap beatmaker Workum
---
---
---

---
Ambient trap rap beats
with a
guitar
fragrences. Listen to my top 
Post Malone type beats
below.
Interested in exclusive beats?
"No Words" belongs in the top 5 of sad Post Malone type beats online.
You can put this instrumental on repeat all day.
Play it  again and again. It just doesn't get boring.
"Part Of Me" is an ambient guitar based Post Malone type beat with hook.
The acoustic guitar riff sets a great pace.
Actually, it's so soothin on the ears that you want to hear it again and again!

"Never Had" is a Post Malone type instrumental beat that falls right in line with the sound of his new album Hollywood's Bleeding.
You hear a lot of similarities in songs suchs as the intro or Saint Tropez, for example.
These have a similar tempo and also a similar ambient/roomy vibe.
Welcome to the Post Malone type beat section.

As a fanatic guitar player myself, I feel that I have waited far too long with this particular category.

Anyway, in this section you will find all sorts of instrumentals that have a touch of Malone's style. The beats are made by using similar sounds as Post uses in his music. For instance, eerie guitars, dreamy pads, a combination of live and 808 drums, etcetera.

Obviously, you can expect great chord progressions and mesmerizing melodies.
I will be adding many similar Post Malone type beats in the near future.

So if this is a genre that you are into it advise you to bookmark this page.

Alternatively, you could also subscribe to my Youtube channel as I upload quite a few Post Malone type instrumentals on a monthly basis.
Lastly, if you have any questions about any of the type instrumentals you hear, feel free to contact me. Im here to help!

Thank you and enjoy the music!
---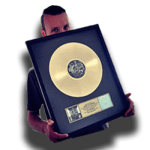 ---