Tyga Type Beats
The #1 website to buy Tyga type beats.
All club bangers produced by multi platinum Billboard #1 producer Freek van Workum
We
Offer
Shop securely for the best Tyga type club bangers you can find online!
A Name With Recognition
Freek has sold club bangers to major label artists such as Tech N9ne, 2 Chainz, Wstrn, Kehlani. Even Tyga himself featured on a song called Kali Kush (prod. Freek van Workum).
Experience
Experience is key! Van Workum has been producing club beats and Tyga style beats for over 15 years.
Secure Shopping
Purchase beats securely on our SSL protected website.
Numbers (Don't Lie)
Thousands of rappers and singers have visited us to buy beats. Many keep returning!
Variety
Pop, rnb, trap, country & rap instrumentals with hooks for sale. We have the hook type beat you're looking for!
A+ Quality
Our club type beats are of a second to none quality. Even a-list industry artists have used them.
Our Best Club Banger Type Beats
"Drop"
Tyga type club beat
---
"Drop" is a bouncy Tyga type beat with a sound that you often hear in clubs and radio.
Tyga and other superstar rappers have scored many hits with similar uptempo club bangaz.

Maybe this track could be your ticket!
"Gone Crazy"
Uptempo club banger beat
---
"Gone Crazy" is a 100 bpm Tyga type club beat with a lot of kick.
This instrumental has a sound that appeals to clubs as well as the radio.
You can listen to this Tyga type club beat in the embedded player above.
"Holy"
Hard Tyga gangsta type beat
---
Thank to Tyga, club beats with vocal chops are hot again.
The trend kinda expands on the club instrumental formula Dj Mustard used for years.
"Holy" fits right in with this modern trend. Listen to this new club banger beat in the Youtube player below!
If you have any questions then please feel free to contact us.
Tyga Type Beats by Freek van Workum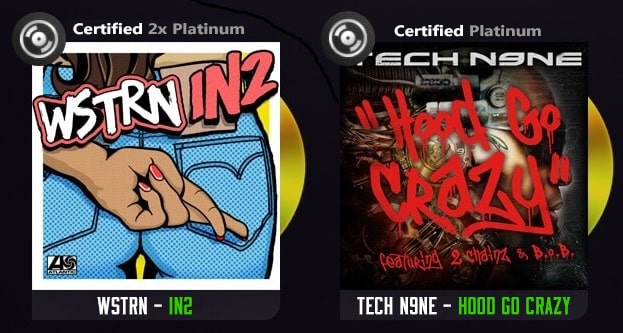 Rac Rilla ft Tyga - "Kali Kush"
The beat for Kali Kush is a 100 bpm club banger beat with a classic West Coast sound selection.
---
Tech N9ne x 2 Chainz x BoB - "Hood Go Crazy"
Tech N9ne used this beat and so (entirely unexpectedly) this bay-area type club banger became my first RIAA certified gold selling production.
---
International multi-platinum hit by British trio Wstrn I produced on. Certainly one of the favorite club banger type beats I made.
---
Free Tyga Type Beats
free club bangers to download
Free for profit club beat with an exotic touch.
Uptempo Tyga country type beat with guitar.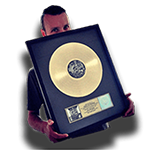 Must credit as "prod. by FreekvanWorkum.net"
Leasing
Lease Beats: Licensing Info
-$30 for any Tyga type of beat.
-Delivery: in mp3 & wav. Instantly.
-# of copies: 5,000
-# of streams: 500,000
-Term: 24 months
-Free Downloads: unlimited
-The ideal lease for artists that are starting out or demoing a beat.
-$75 a beat.
-Delivery: Instant in mp3, wav & wav trackout stems
-# of copies: 10,000
-# of streams: 1,000,000
-Term: 24 months
-Free Downloads: unlimited
-The so called "premium lease". Especially for artists that plan to release a medium size project with a great mix.
-$150 a beat.
-Delivery: Instant in mp3, wav & wav trackout stems
-# of copies: unlimited
-# of streams: unlimited
-Term: unlimited
-Free Downloads: unlimited
-The unlimited lease comes closest to the exclusive beats. The best Tyga type beat lease option if you're doing big numbers.
Ownership
Buy Exclusive Tyga Style Club Beats
Found a club banger type beat that could turn into a hit?
Curious about pricing?
Perhaps you want to know what exclusive rights entail exactly?