---
---

Tyga Type Beats - Produced by Multi Platinum producer Freek van Workum.
buy beats and buy instrumentals by platinum rap beatmaker Workum
---
---
---

---
The best Tyga type club bangers you'll find online!
Interested in exclusive beats?
"Tushy" is a Tyga type club beat with a lot of kick. This instrumental has a sound that appeals to clubs as well as the radio. You can listen to this Tyga type club beat in the embedded player above.
"Birthday" is a bouncy Tyga type beat with a sound that you often hear in clubs and radio. Tyga and other superstar rappers have scored many hits with similar uptempo type of club instrumentals so maybe this track could be your ticket. Enjoy!


Thank to Tyga,
club beats
with vocal chops are
hot

again
.The trend kinda expands on the club instrumental formula
Dj Mustard
used for years."
Holy
" fits right in with this modern trend.Listen to this new track in the Youtube player below! If you have any questions then please feel free to
contact us
.
First of all, Tyga is back on the rap scene and he is hotter than ever. The Taste rapper is everywhere right now and he drops new music on a constant basis.

We are all aware that Tyga knows how to put the best club beats to use and soundwise his recent string of hits is no exception. That's why we made this Tyga type beat instrumentals section.
Now, our Tyga type beats show high similarity to the sounds the modern club sound he uses. This way, we made sure that our Tyga club type beats have similar potential to the hit songs that are out already.
Hope you like the Tyga club banger type beats we compiled for you on this page. Enjoy and let's make hits!
---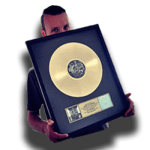 ---