---
---

Buy beats and buy instrumentals by platinum rap beatmaker Workum!
---
---
---

---
Freek van Workum is a Grammy nominated & multi-platinum producer and writer from The Netherlands.
At FreekvanWorkum.net, independent artists can lease, buy and download rap beats in high quality.
Buy professional beats at fair rates.
Freek's production credits include: 21 Savage, YG, Kehlani, Kid Ink, Tech N9ne, TI, 2 Chainz, Juicy J, Tyga and more.
---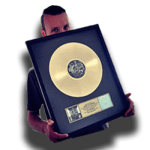 ---
beats for sale | buy instrumentals
Firstly, Freek van Workum is a beatmaker that specializes in the genres of hip hop, trap and rap.
As mentioned earlier, several famous rap artists buy beats & instrumentals from him.
Nevertheless, Freek offers more than regular instrumental rap beats.
Buy Beats With Hooks
For instance, he also offers a variety of beats with hooks.
These are beats that have professional written and recorded choruses on them.
You only have to fill the verses and you're done!
Both male and female hooks are available.
Free Beats
If your money is a little tight or if you just want to make a rap track to diss your friend then you can make use of the free beats.
You can download and use our free beat instrumentals for non-profit use as long as you give proper credit (prod by Freek van Workum).
In case you start making money on a song that you downloaded for free, no worries!
In order to make money with the free type beat you only have to lease or buy it.
Freek's Type Beats On Youtube
Lastly, Freek van Workum is also on Youtube!
If you like to use Youtube to browse for beats to buy maybe you want ot keep up and subscribe to Freek's Youtube channel!
Now, go buy instrumentals online and make a hit 😀