---
---

Buy beats and instrumentals with hooks by multi platinum producer Freek van Workum!
---
---
---

---
Get a shot of instant inspiration from our beats and instrumentals with hooks!
Interested in exclusive beats with hook?
Top 3: Beats For Sale With Hooks
"
Crazy
" is a hiphop beat with a female vocal hook..
It's a sad type beat with hook that you can hear artists such as Eminem or NF rapping to.
If you're for similar type instrumentals check out our Eminem type instrumentals with hooks.
"
By My Lonely
" is a trap beat with hook with a Lil Baby or Gunna type of vibe.
You hear instrumentals with hook like these in club and radio all the time.
If you want to hear a type beat with a similar style  vibe you may want to check out BIG.
<em>"Profit"</em> is a rap beat with hook that has a bit of a West Coast touch.

Artists such as Nipsey Hussle (RIP) and Roddy Rich would sound great on this beat with chorus.

If you like it and want to hear a similar hook type beat check out <a href="https://www.freekvanworkum.net/roddy-rich-type-beat-with-hook/">BIG</a>.<br />

Beats With Chorus - Personal Favorites
"No Apologies" is dark rap beat instrumental with hook in the style of Eminem or Post Malone. 

This is the type of hook beat that could be a big hit.

Although it has a dramatic tone to it has a lot of commercial appeal just by the vocal alone.
If artists such as Post Malone, MGK, Lil Peep, Juice Wlrd inspire
you will relate
to "
Part Of Me
".
This sad beat with hook has a somewhat depressed vibe. At the same time, it's very uptempo and supported by a strong rhythmic section.
For instance, hard hip hop drums, deep 808 bass, you name it. We made sure this track never gets boring and honestly. Lastly the vocal hook on this beat is really out of this world!
"
Point Of No Return
" is a dark Eminem type instrumental with hook.
This chorus on this beat is about going to far. About losing control completely:
"Lost control. Yeah we let the fire burn. Passed the point of no return".
Obviously, when you read it like that in doesn't make that much sense.  You'll just have to get and press that play button to find out about this dark type beat with hook!
Download Free Beats With Hook
"Cant Forget" is a sad free beat with vocal hook.
If you rap with a style or sound similar to Eminem, NF, Token or Logic you're probably going to like this free type beat with hook.
If the piano can't convince you of at least a few demo takes than the female vocal hook will!
As long as you give proper credit ("prod. by Freek van Workum") you can use this free beat with hook for non profit purposes.
Enjoy!
"Let It Go" is a dark trap rap beat with hook and a slow tempo.

Likely, one of the most commercial potent free beats to download.
This instrumental has sound that reminds of NF, 6Lack, G Eazy and even earlier work by Drake.
As long as you give proper credit ("prod. by Freek van Workum") you can use this free beat with hook for non profit purposes.
Enjoy!
"Liar" is a free instrumental with vocal hook that has a catchy guitar riff as the lead sound.

This type beat hook reminds of artists with a sound such as Eminem, Logic or Joyner Lucas for instance.
Feel free to download this beat with hook using the link below.
This free rap instrumental with hook is delivered in mp3 quality.
For higher quality delivery files (WAV or WAV trackouts please purchase the neccesary license from the player up top.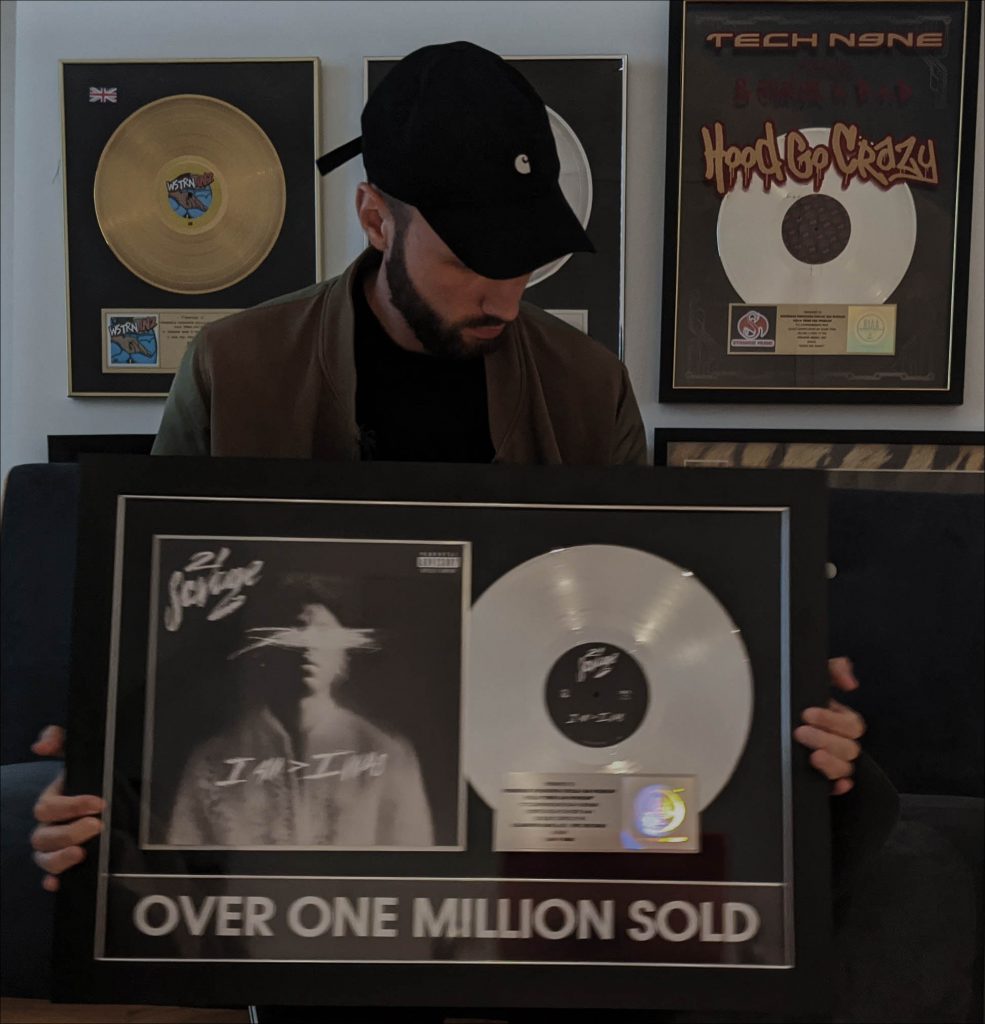 Freek van Workum