HipHop Beat With Hook – "Profit" (beat with hook)
"Profit" is a hard hiphop beat instrumental with hook that has a Roddy Rich or Nipsey Hussle type sound. 

Listen to this Roddy Rich type hiphop beat with hook in the player below.

Enjoy!
---
More Roddy Rich Type Beats
Lyrics: 
I been on the way for a minute
They hear it they talking about it
The crew taking off like a rocket
They heard it we moving - we plotting
I grinded and got me a big chain
That's how we moving we rock it
I heard they all in they pockets
Cause they know we getting the Profit
"Profit" - Roddy Rich type hip hop beat with hook
No waiting.
This is our "instant delivery store".
It means that your order will process automatically and that the beat is send to your email address instantly.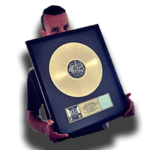 Freek van Workum