Jay Rock type beat – "Midas Touch" (hard rap beat)
Hardcore rap is back with a vengeance.
This Jay Rock type beat is probably the hardest rap instrumental I posted recently.
"Midas Touch" is super raw, energetic, bouncy and has an original type of sound.
Check out how it sounds in the embedded Youtube player below.
---
No waiting.
This is our "instant delivery store".
It means that your order will process automatically and that the beat is send to your email address instantly.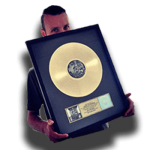 Freek van Workum