Sad Beat With Hook – "Nothing Is Promised"
---
"Nothing Is Promised" is a sad beat with hook that sounds like a track Lil Baby, Gunna or NBA Youngboy could use..
As if the lyrics weren't enough, the instrumentation (sad strings, choir and emotional piano) add a lot of drama to the composition as well.

Listen here:
No waiting.
This is the "instant delivery store".
It means that your order will process automatically and that the beat is send to your email address instantly.
---
Similar Beat With Hook "By My Lonely"
Lyrics: 
I feel like
No one's on my side
When I ride
My eyes open wide
Yeah Im tired Im just being honest
Gotta live in the moment cause nothing in life is promised
No, nothing in life is promised
No, nothing in life is promised
"NIP" - Sad Beat With Hook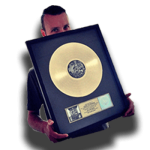 Freek van Workum