Eminem Type Beat – "Fragile" (sad rap beat)
"Fragile" is an Eminem type beat with piano that has a sad vibe.
As if the piano progression isn't establishing the sad vibe of this instrumental enough the strings you hear in the hook enforce it.
For more Eminem type instrumentals with a similar sound please see the links below!
---
"Fragile" -Sad Eminem type instrumental

Also, if you want to stay up to date with the latest type beats then you can subscribe to my Youtube channel.
No waiting.
This is our "instant delivery store".
It means that your order will process automatically and that the beat is send to your email address instantly.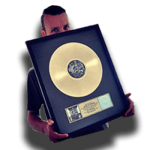 Freek van Workum