"O Lawd" is the type of instrumental  that can make a big club record. This Tyga type club beat has "HIT" written all over it.
It's catchy, bouncy and has a great modern sound with a touch of funkyness.

I can't give enough examples of similar beats that spawned hot100 hit records. 

Anyway, listen here:
---
Tyga Club Banger Type Beat "O Lawd"
For more Tyga type instrumentals you can also subscribe to my Youtube channel.
I upload lots of similar material every week!
No waiting.
This is our "instant delivery store".
It means that your order will process automatically and that the beat is send to your email address instantly.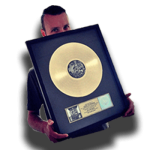 Freek van Workum